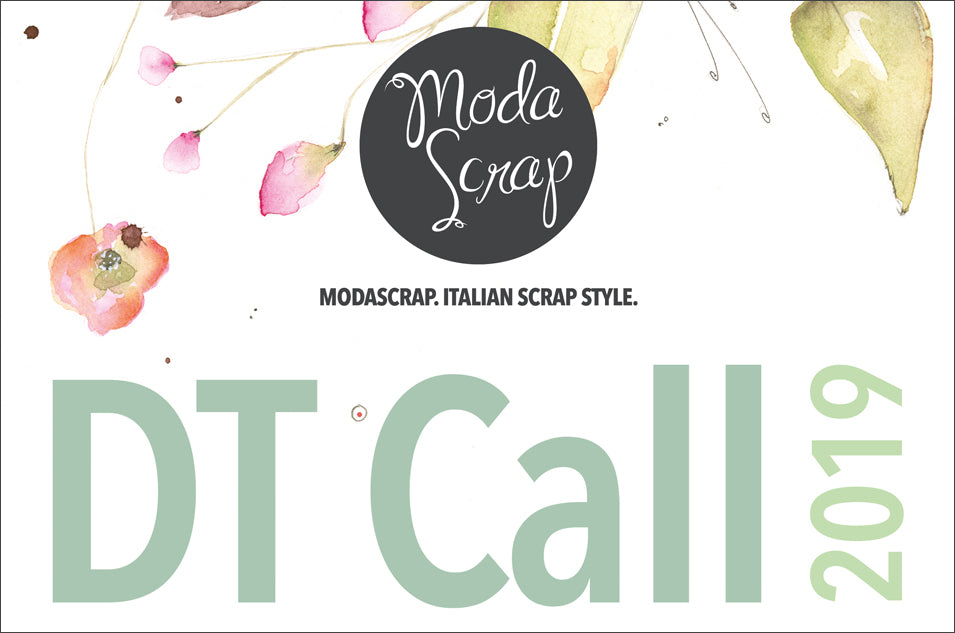 REQUIREMENTS
We are looking 5/6 artists and makers who love to create beautiful things and highlight the ModaScrap brand.
•  Beautiful photography: bright, focused, and well-staged project photos.
•  Ability to create well-written media content and instructional blog post in English
   (Italian crafters are going to be required to write both in english and Italian)
•  Meet deadlines easily.
•  Has strong online presence: Facebook, Instagram, Pinterest, YouTube and personal blog.
•  Videography skills is a plus, we are looking for crafters able to shoot process videos or promo videos featuring our products.
•  Meet  one monthly assignment that will be scheduled ahead.
•  ...and of course we need you to LOVE ModaScrap!
REWARDS
Designers will receive a selection of ModaScrap goodies throughout the year and will be featured on our social media channels, sometimes in store headers, on project sheets, marketing promotions, catalogues and trade shows. Compensation for specific posts that will be required and scheduled by ModaScrap might be discussed from case to case.
TO APPLY
To apply please send submissions to designteam@modascrap.it within March 1st 2019.
Submissions must include images referring to at least 3 projects (either layouts, cards or paper crafting projects) featuring ModaScrap products. If projects have been on your social media, please link the posts referred to those so that we can take a peak. 
Please if you are applying from Italy also share any content you created that is translated into English, or please do provide at least one blog post content translation.
DEADLINES: MARCH 1ST