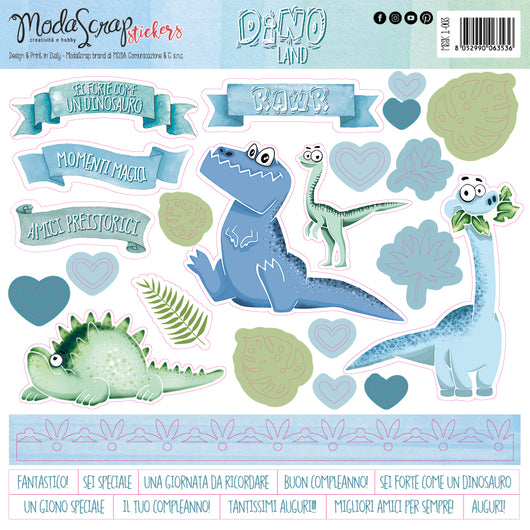 Code: MSSK 1-003
MODASCRAP - STICKERS DINO LAND
Regular price €6.50 €2.95 Sale Tax included
The Dino Land Stickers is a sheet of adhesive embellishments that are very useful for completing and decorating your work.
These new stickers are very rigid as they are printed on a 300 gr adhesive paper. By removing the adhesive part with some talcum powder, they lend themselves well to be transformed into die-cuts to create beautiful games of overlapping and three-dimensionality. They are already pre-cut and then ready for use.
The Dino Land Stickers is coordinated with the homonymous paper pack, taking up the color of the White Woodstock. Designed to create perfect harmony in projects.
Details:
Size: 1 sheet of 21.5 x 21.5 cm.