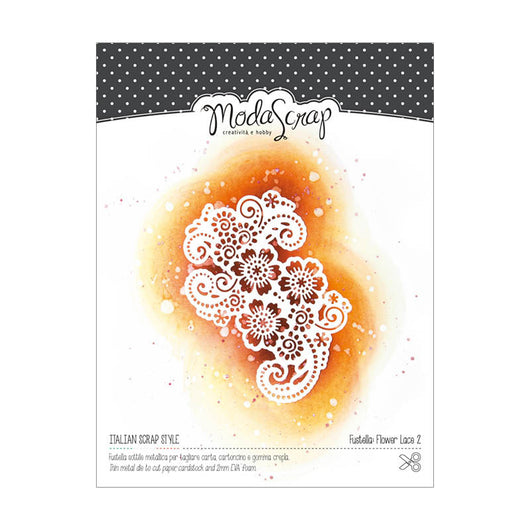 Code: MSF1-043
MODASCRAP DIE - FLOWER LACE 2
Regular price €16.95 €9.95 Sale Tax included
With ModaScrap dies you can create everything you want; tickets, albums, tags, cards, phrases and more. Enjoy creating beautiful ScrapArt with a unique Italian design product.
The ModaScrap metal dies are compatible with all the cutting machines on the market and allow the die cutting paper, cardboard and rubber crepla.
Details:
Size: approx. 9 cm x 10,8 cm
Quantity: 1 die "Flower Lace 2"