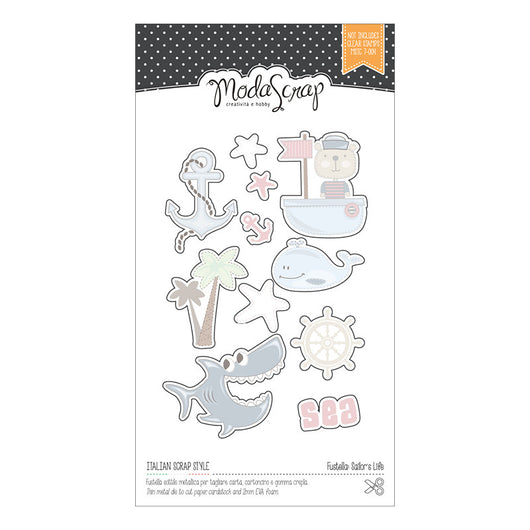 Code: MSF 1-047
MODASCRAP DIE - SAILOR'S LIFE
Regular price €17.95 €3.95 Sale Tax included
The Sailor's Life die is combined with our MSTC 7-004 stamp and recalls our homonymous paper line.
Have fun creating everything you want and enriching your album, ticket or tag using the paper and stamps of the Sailor's Life line!
ModaScrap dies are compatible with all cutting machines on the market and allow for punching paper, cardboard and rubber.
Details:
Quantity: 11 dies
Warning: does not contain the MSTC 7-004 stamp