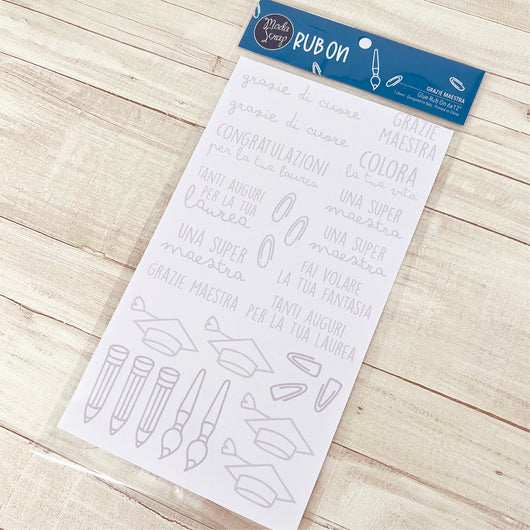 Code: MSRO-005
MODASCRAP GLUE RUB-ON - GRAZIE MAESTRA
Regular price €5.95 Sale Tax included
ModaScrap's Rub ons are the perfect products for adding the WOW effect to your products, you can use them with foil, glitters, gold leaf since they are made by a special glue that matches perfectly with these products.
Apply to almost any surface such as wood, metal, paper-mache, terra cotta, rigid plastic, and more.
How to use them:
Cut the piece you prefer, peel off the transparent film, gently apply to your surface and press down the sentiment with your fingertip. Remove the film and apply foil or glitter. Et voilà!
Details:
Size: 12x6"
Quantity: 1 sheet