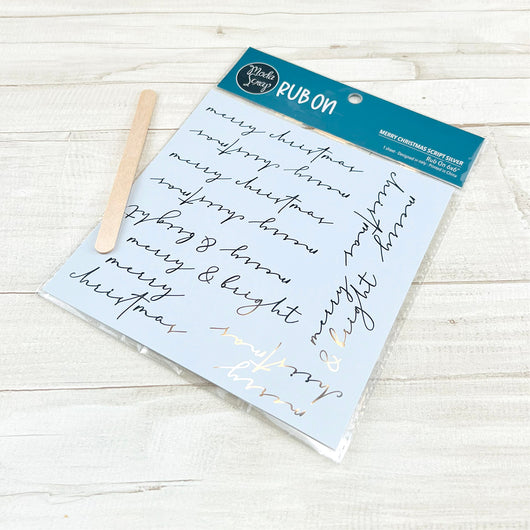 Code: MSRO-015
MODASCRAP RUB-ON - MERRY CHRISTMAS SCRIPT SILVER
Regular price €4.95 Sale Tax included
ModaScrap Rub-ons are the product you need to add the WOW effect to your craft projects.
They are also very convenient for applying to different surfaces such as wood, acetate, metal, paper, and all non-flat surfaces.
How to use:
Cut out the part you are interested in, remove the clear film, and apply the word to your chosen surface. Apply light pressure with your fingertip to adhere the sentiment; remove the film and decorate your projects!
Details:
Size: 6x6"
Quantity: 1 sheet